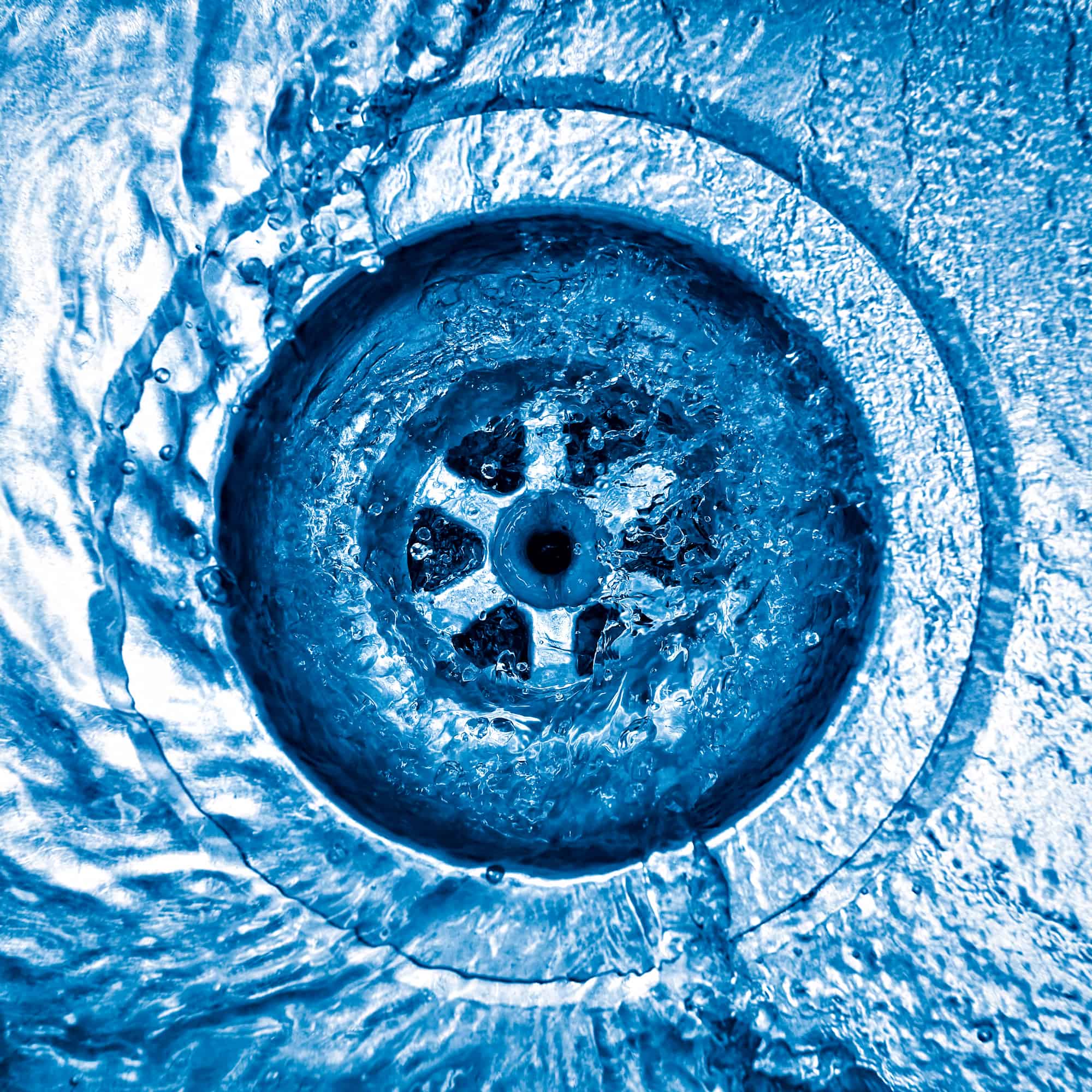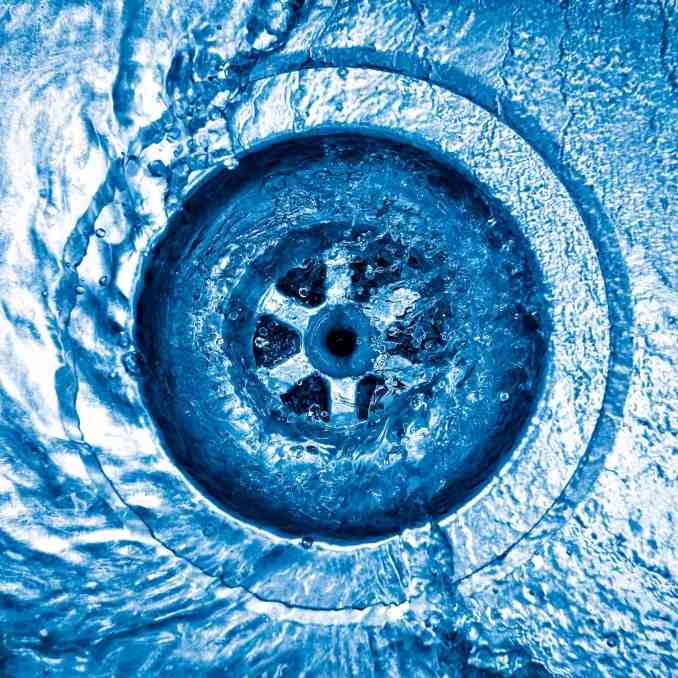 From kitchen sinks to bath plugs, drains are always going to get blocked! Unfortunately, drains are made to transport water from one place to another, but it is rare that they are only combating water. Even when you are particularly careful wiping down your plates, or have a good drain in your bath, there is always going to be additional debris that can end up going down your drains, from hairs to food waste. Your drains are just not made to be able to handle this with their shape and design leaving slower flowing corners where debris can clog and build up.
If this sounds familiar then you need to use a drain unblocker! Whether your drain is just starting to run more slowly and you are wanting to pre-empt the damage and hassle that can be caused by a blocked drain, or maybe it is too late and you are already at that point. Whatever state your drain is at, there will be a drain unblocker for you to save all of your problems and potentially save you a considerable amount of money too.
Our Pick Best Drain Unblocker – Pro-Kleen Sink & Drain Blitz
Last update on 2022-06-25 / Images from Amazon Product Advertising API / As an Amazon Associate I earn from qualifying purchases
In A Hurry?
If your drains are backing up and you don't know where to turn – you have the choice between opting for a human drain unblocker or a chemical option. Obviously, your liquid drain unblocker is going to be considerably cheaper and more convenient to use. So keep reading for all the essential information you need to know so that you can buy one as quickly as possible.
What will the drain unblocker remove?
By far the first thing that you need to think about is exactly what your drain unblocker is going to be able to remove and work with. Different drain unblockers will be most compatible with different types of drains, whereas the best drain unblockers will be more expensive but will be able to work anywhere in your home! Here are some of the substances you want to check for…
Hair – One of the main issues with drains becoming blocked is hair. Whether this be pet hair or human hair they can both be liable for a large number of drain blockages. Not only this, but due to the fact that they can knot together you will find that they can also collect other smaller pieces of debris and compact them altogether, causing a large and stubborn to remove blockage.
Grease – Everytime you rinse off a pan or a baking tray, the grease that has been sat on your kitchen equipment is going to slide off down your drain. Even with the best will in the world you will find that grease sticks to your pots and pans, which then travels down your drains and sticks to them instead. As with the hair, the grease sticking to your drains will then allow other things to stick to them, which is what builds up the blockage over time.
Food Waste – If you are a little quick to rinse your plates into the sink (we know that we are guilty of this one) you are bound to get little bits of food travelling down your drain. For particularly small bits of food (like peas or grains of rice) these will normally push through with the flow of the water. But larger bits of food, multiple small pieces of food, or if there is already a slight blockage down there, could lead to food waste piling up. Food waste is a particularly unpleasant blockage as it will normally release a stronger odor!
Mud and outdoor waste – For anyone with pets, or that loves spending time in the garden, you will know that it can be quite a muddy past-time. From dogs that need washing down after every walk, to hands that need to clean off a day's work, all that mud and garden debris is going to be travelling down your drain. Depending on the type of mud that you have near your home, this could easily become clogged in your system.
The strongest ingredient that you will find is caustic soda which will even be able to dissolve hairs, grease and other materials that are building up in your drains. The only issue is that this substance is VERY powerful and will damage clothes, your skin, carpets and other home surfaces if it doesn't go directly down the drain. You will also find that it can actually damage drains if they are made from particular materials such as plastic or some types of aluminium!
TOP TIP: If you are wanting a drain unblocker that is going to get rid of grease then you are going to need to be prepared to opt for a stronger formula as this can be one of the hardest substances to get rid of!
How do Drain Unblockers Work?
There are two main ways that drain unblockers work and it will be down to you to decide which is going to be best for your drain. The first is to use a thick, heavy substance to "push" the blockage through the drain and out to the wider pipes where it can then flow away. These options are usually going to be cheaper, less caustic and more environmentally friendly as they use much less chemicals. However, if the blockage is particularly bad the drain unblocker can actually make it worse as it will just "sit" behind the blockage unable to move it!
Your second option is a melting/dissolving drain unblocker. These are going to involve much stronger chemicals so can potentially be more damaging for your drains in the long run, but they will flow down your drain pipe basically dissolving anything in their path! These are therefore a much better option for particularly thick blockages as once they are lodged with the blockage they will continue to disintegrate and dissolve anything that they come into contact with!
Value for Money
The best way to check whether you are purchasing a drain unblocker that is good value for money is to check the strength of the drain cleaner and the size of the container that it comes in. Some drain unblockers will literally require you to add a cap full of water to get the job done whereas others can need nearly half the bottle! This is obviously going to have a huge impact on the quality and value for money that you are purchasing!
Dual action cleaners are going to offer fantastic value for money and we would strongly recommend these if you have a particularly difficult blockage that you are dealing with. Dual action cleaners separate the key ingredients in the unblocker so that the first solution can break down and dissolve the blockage and the second can push it through the drain and out the other side!
Best Budget Drain Unblocker – Buster Bathroom Drain Unblocker
Last update on 2022-06-25 / Images from Amazon Product Advertising API / As an Amazon Associate I earn from qualifying purchases
Best Drain Unblocker Features
If you are sick of being defeated by your blocked drain and are reaching the point of no return then STOP! Here are the key features that we found in only the best drain unblockers! You've tried the rest so now it is time to use the best!
Quick results – It is always worth looking to see how soon you can expect to see results from your drain unblocker. Obviously, this is largely going to depend on the size of the blockage in your drain, but some will get to work within about 10/15 minutes whereas others can take up to 24 hours.
Measuring guide – It can be quite difficult to measure out exactly how much drain unblocker you are going to need and it is very important that you use the right amount if you aren't wanting to do more damage to your drains! But using your own measuring jug will leave it useless for regular measuring in the kitchen! Look out for models that come with a guide either on the side of the bottle or using the cap!
Compatible with pipework – It is vitally important to check whether the drain unblocker that you are purchasing is going to be compatible with the type of pipework that you have. Some will be compatible with metal pipework but not plastic and vice versa!
Odourless or Odourful – This massively comes down to personal preference but you will have the choice of opting for a drain unblocker that is odourless (if you find the smells of many cleaning products quite overwhelming) or odourful (if you are sick of the smell of a blocked drain and need a freshen up).
Outdoor drain unblocker – You will usually find that drain unblockers are EITHER indoor or outdoor compatible, due to the massive difference in the materials that are used to make indoor pipes and outdoor pipes. But if it is an outdoor drain unblocker that you need then there are some powerful formulas out there to break down all of your garden debris!
Multipacks – For most blockages you will find that you are often going to need between around ¼ and ½ of a bottle each time (sometimes even more for particularly stubborn blocks). This means that it can often be more cost effective to purchase a multipack of drain unblockers that you can then store ready for when you need them.
Gel solutions – This can be found with almost all drain unblockers now but is still worth checking for. Thick gel solutions rather than just liquid are always going to be your best options as they will cover the entire pipe wall instead of just flowing down the middle. This helps to remove any small bits of stuck debris along the way – further preventing future blockages.
Safety cap – The ingredients in drain unblockers can be very dangerous if they get into the wrong hands, which is why so many now come with safety caps. These caps will stop any accidents from occurring. Not only that, but they will usually then come with a nozzle top which makes it much easier to pour the cleaner into your drain whilst avoiding any splash back that could damage your room (and clothes) if you weren't careful!
Best of the Rest
Last update on 2022-06-25 / Images from Amazon Product Advertising API / As an Amazon Associate I earn from qualifying purchases
Last update on 2022-06-25 / Images from Amazon Product Advertising API / As an Amazon Associate I earn from qualifying purchases
Last update on 2022-06-25 / Images from Amazon Product Advertising API / As an Amazon Associate I earn from qualifying purchases
Frequently Asked Questions
Can I use a drain unblocker for regular maintenance on my pipework?
This largely depends on the drain unblocker that you choose to purchase. Some will be fine to be used in small amounts to ensure that your drains remain running smoothly, but others will be too strong for this and will cause damage to your pipeworks if used too regularly.
How do I use a drain unblocker?
The first thing to mention is that it is always important to check each manufacturer's instructions when it comes to using drain unblockers as almost all of them are going to involve some pretty strong chemicals! But for the most part you will pour between ¼ and ½ of the bottle down your drain and leave it there for a few hours (sometimes overnight). Then, to complete the job and ensure the pipes are completely clean, pour hot water down the drain to clear it out.
Can drain unblockers cause burns?
Yes! Some drain unblockers can cause skin burns due to the strong chemicals that are in the solution. This means that it is important to use gloves when using a drain unblocker. If you have young children or pets we would recommend opting for a drain unblocker that will be burn-free. Drain unblockers with caustic soda are particularly dangerous so make sure to use safety goggles as well!
Are drain rods or liquid cleaners better to unblock drains?
There are benefits to both – a rod isn't going to be able to make the problem worse like some unblockers can – but they can damage your pipework which is going to cause you much greater problems in the long run. Whereas drain unblocker solutions aren't guaranteed to be able to remove the blockage and aren't as good for the environment, but they are much easier to use and won't leave damage on the pipes.