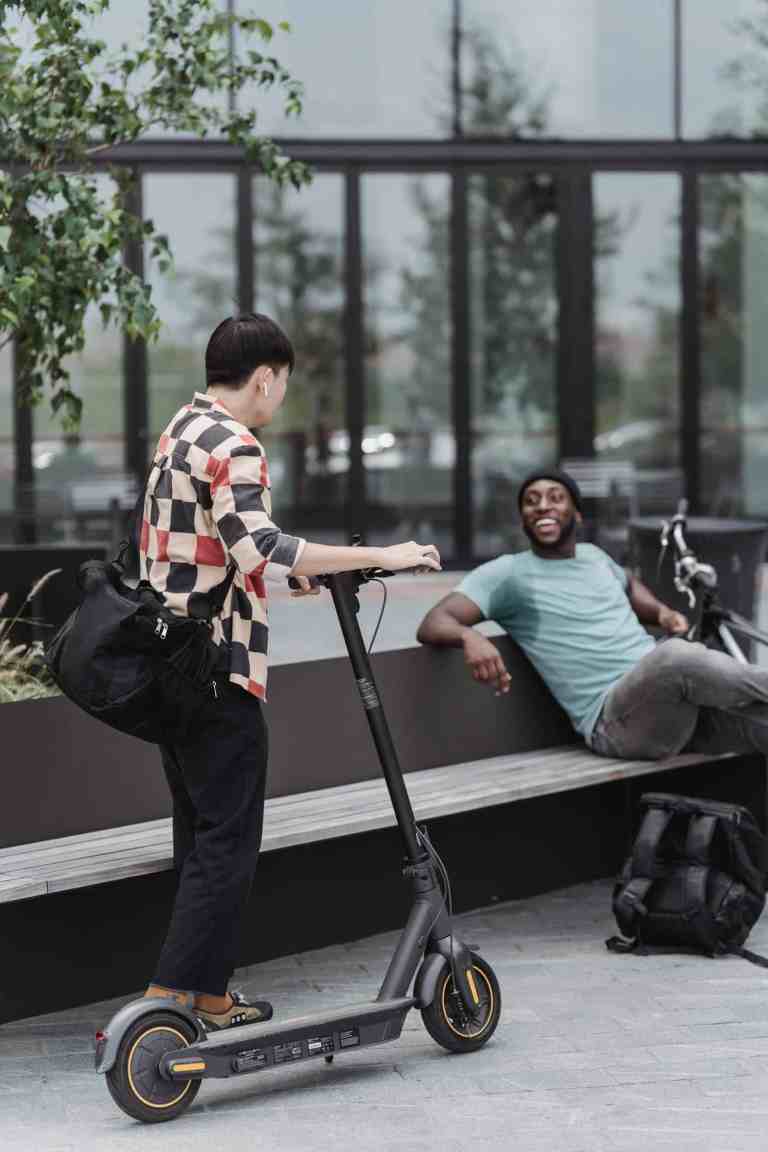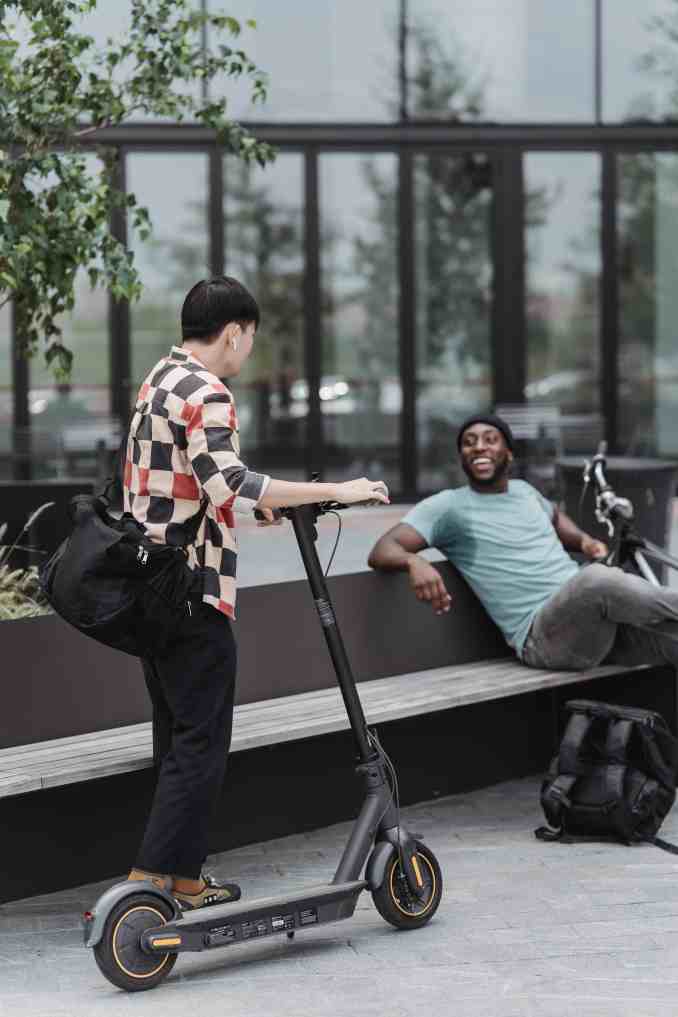 If you are looking for a way to get around quicker and easier, or just a new piece of technology to enjoy in the great outdoors, then an electric scooter could be just the option for you! First invented in 1916, the motorised scooter has come a long way since then, with improved distances and speeds – so it is no wonder that so many people now use them! An electric scooter will give you that extra speed and "umph" to get around when you need it and (providing you are in an area where they are permitted) they are going to make it so much easier to avoid traffic.
Their popularity means that there is now a massive range of electric scooters available for you to choose from, which can make knowing which is the best electric scooter to purchase rather difficult. With battery powers, brake types and all the legal side of things to consider – it can make it really difficult to know what is the best to purchase. So we have included all of that right here in this article! Keep reading for all that you need to know before you purchase your electric scooter.
Best Pick Electric Scooter – Xiaomi Mi
Last update on 2023-01-31 / Images from Amazon Product Advertising API / As an Amazon Associate I earn from qualifying purchases
The Legal Part!
Before we even get into looking at the different types of electric scooters that are available and their features, we need to clarify the legal side of things with electric scooters, as this is something that many people are currently quite confused over!
At the moment, it is against the law to use an electric scooter on roads or pavements in the UK. This means that legally, the places that you can enjoy your electric scooter would be private land – providing you have the landowners permission – or your own garden. This is something that shocks many people as you see so many of them out and about on the roads now!
There are some cities that are currently trialling the use of electric scooters in the city centres to help to reduce congestion. In some cities you have to hire their own electric scooters for this, however in other cities you can use your own.
It is unknown at this point whether this will change – but hopefully if the trials continue to go well then this could be the case!
In A Hurry?
Ready to purchase an electric scooter but just not sure which is going to be right for you? Confused with maximum distance and average distance and speed settings? Don't panic! This part of the article contains all of the essential information that you need to help you find the right electric scooter for you!
Electric Scooter Speed
Most electric scooters are going to be restricted to between 15 and 16mph. This is the best way to give you the speed that you need whilst still maintaining safety. This is also the requirements that are set for the trial cities where they are being used, so you will know that you're not going to be going over the limit.
There are however many models that will go up to 20mph and even some that can reach peaks of 40mph – although for very short stretches!
TOP TIP – Don't forget to consider that although you may want the fastest electric scooter that you can find, this is going to massively reduce the distance that you will actually be able to travel so you need to find a balance!
Electric Scooter Travel Distance
It is really important to check the actual distance that your electric scooter is going to be able to travel, as you don't want to purchase a scooter that is going to get you halfway to where you need to be. Most electric scooters shouldn't really be used manually – so it's not even like you can push the other half of the way! Maximum travel distances vary from as little as 10miles all the way up to around 50miles but we found that the average tends to be between around 15 and 20 miles.
Don't forget, however, that this travel distance is normally tested under rather "specific" conditions that may not be met in real life! For example, most manufacturers will give their maximum travel distance based on a test on a completely flat road with a totally smooth surface. They also make sure to have perfect tyre pressure (as this will impact on the battery) and use an adult at around 70 kgs. This does vary between different manufacturers so is worth checking for, but obviously if where you are using the scooter is hilly, or you are over 70kgs, then this is going to impact on the actual travel distance that you will achieve!
Battery Life
The quality of the battery that you choose is largely going to impact on how long the scooter is going to last before it will need recharging. It will also affect the long-term life of the battery….some batteries will start to deplete from the first use, whereas others will last a long time before they stop holding their charge for as long!
We found that most electric scooters are going to come with a 250 watt battery, although there are also models that come with a 500 watt or even a 1000 watt battery (but these are obviously going to be quite a bit more expensive. When looking at the battery life that the manufacturer gives make sure to check whether this is the peak battery life (the best that you are going to get – so a very light person/child, on a flat road with no bumps, going at a slow speed) or the sustained battery life (a more realistic average of how long the battery will last in "real life" situations).
Look at how long it will take the battery to charge and how long (on average) this is likely to last for. Some can have a full charge within a couple of hours whereas others will take up to 12 hours for a full charge – which is going to leave you unable to use your electric scooter for much longer!
NOTE: It is always worth checking where the battery is actually located. For most this will be on the base of the machine but for others it is on the stem of the handlebars. This really comes down to personal preference but we did find that on the stem it is going to be easier to change the battery and less likely to be damaged and knocked!
Best Budget Electric Scooter – Razor Power Core E90
Last update on 2023-01-31 / Images from Amazon Product Advertising API / As an Amazon Associate I earn from qualifying purchases
Electric Scooter Tyres
The tyres on your electric scooter are really going to impact on how comfy the ride is that you get from your scooter, so they are worth looking at. There are two types of tyres that you will be able to choose from – either solid tyres or pneumatic (air filled). You also want to look at the size of the tyres, as larger tyres are going to travel over bumps and potholes much easier than smaller tyres which have been known to get stuck and cause accidents.
There are pros and cons to both types of tyre – solid tyres are going to be much more reliable, you don't need to worry about punctures or keeping the pressure level just right. But, they aren't perfect – solid tyres are going to have much less "give" which means that they aren't going to give the same comfort when riding as pneumatic tyres would.
Pneumatic tyres, due to them being filled with air, are going to have much more flexibility and movement. This movement creates a type of "suspension" which reduces the impact when going over bumpy ground or over potholes! However, you need to be really careful to try and avoid punctures. The best thing to do is to purchase a compact puncture repair kit – especially if you are using your electric scooter to get from A to B.
Electric Scooter Brakes
Different electric scooters will use different types of brakes. Some are better than others and this is definitely going to impact on the overall cost of the electric scooter so it's worth checking for before you buy!
Foot brakes are going to be your cheapest option because they are the most simple both in design and to use. They are basically a piece of metal (usually) that is used to create a mudguard over the back tyre of the scooter. When pressed with your foot this will create friction to slow the scooter down. They work really effectively at slower speeds but can be slightly more dangerous as the speed of your scooter starts to pick up.
Electronic brakes work slightly differently….rather than slowing the tyres of the electric scooter down they actually create friction against the motor to slow this down instead. This saves the wheels from unnecessary wear and they need a lot less maintenance – just bear in mind that they do tend to result in a slower stop.
Finally, you have disc and drum brakes which are arguably the best quality braking systems (and therefore the most expensive!). These models are very similar to what you would find on other vehicles such as cars or mopeds. When a lever is pulled on the handlebars this sends a signal to the disc to press against the tyre which slows the scooter down. They work really quickly and are completely reliable, but we did find that the discs are going to wear over time so they will need more maintenance.
Additional Electric Scooter Features
Now that you have an idea of the power and speed that you are going to get from an electric scooter – here are some of the additional features that are worth considering before you buy!
Size and Weight – It is always worth checking that the size and weight of the electric scooter is going to be compatible for you. Weights tend to range from around 5kgs up to around 10kgs, so if you know that you are going to have to carry your scooter at certain points make sure to check for this. You need to make sure the handlebars and the base of the scooter are going to be tall/wide enough enough for you too as some are quite streamlined! The best electric scooters will come with a telescopic handle so that you can adjust the height of the handlebars to suit you.
Weight limit – All electric scooters are going to come with a weight limit for the size of adults that can use the scooter. Most of the scooters will be tested with someone at around 70kgs but they normally have weight limits that max out at around 100kgs. Just bear in mind that using a scooter at its maximum weight limit is going to impact battery life.
Variable settings – We really like electric scooters that come with different settings. Not only does this allow you to set a slower speed for any children that are using the scooter, but it means that you can work at the scooters most economical setting most of the time but have a boost when you need it.
LED Display – The best electric scooters will come with an LED display so that you can see what setting you are riding in, the speed you are going at and also the amount of battery that you have left – so you don't have to worry about any surprises.
Visibility – "Be Safe, Be Seen" is a well known saying for a reason, so look out for electric scooters that come with lights and reflectors to help make you more visible when you are riding in the evening.
Suspension – Just like you would with a bike, the suspension is worth looking at because this will really affect how comfy of a ride you get to enjoy. Some will come with spring suspension whereas others come with hydraulic or rubber suspension. Personally, we would recommend spring or hydraulic suspensions.
Fold away – Most electric scooters will fold right down, making them easier to store and easier to move around should you need to, but this is still worth checking for just to be on the safe side!
Best of the Rest
Last update on 2023-01-31 / Images from Amazon Product Advertising API / As an Amazon Associate I earn from qualifying purchases
Last update on 2023-01-31 / Images from Amazon Product Advertising API / As an Amazon Associate I earn from qualifying purchases
Frequently Asked Questions
Will I get a warranty with an electric scooter?
Yes! It is really important to opt for an electric scooter with a good warranty so that you can be sure the scooter is going to last. Some will just come with a 12 month warranty but the best electric scooters will come with a 2 or 3 (or sometimes even 5!) year warranty!
Can electric scooters be used in the rain?
There are a lot of electric scooters that you will be able to use in the rain. The best way to check is to look for a rating of IPX5. These models will be able to go through deeper puddles and be used in the worst of the weather and be totally fine – whereas other models with a lesser rating you may have to be more careful with!