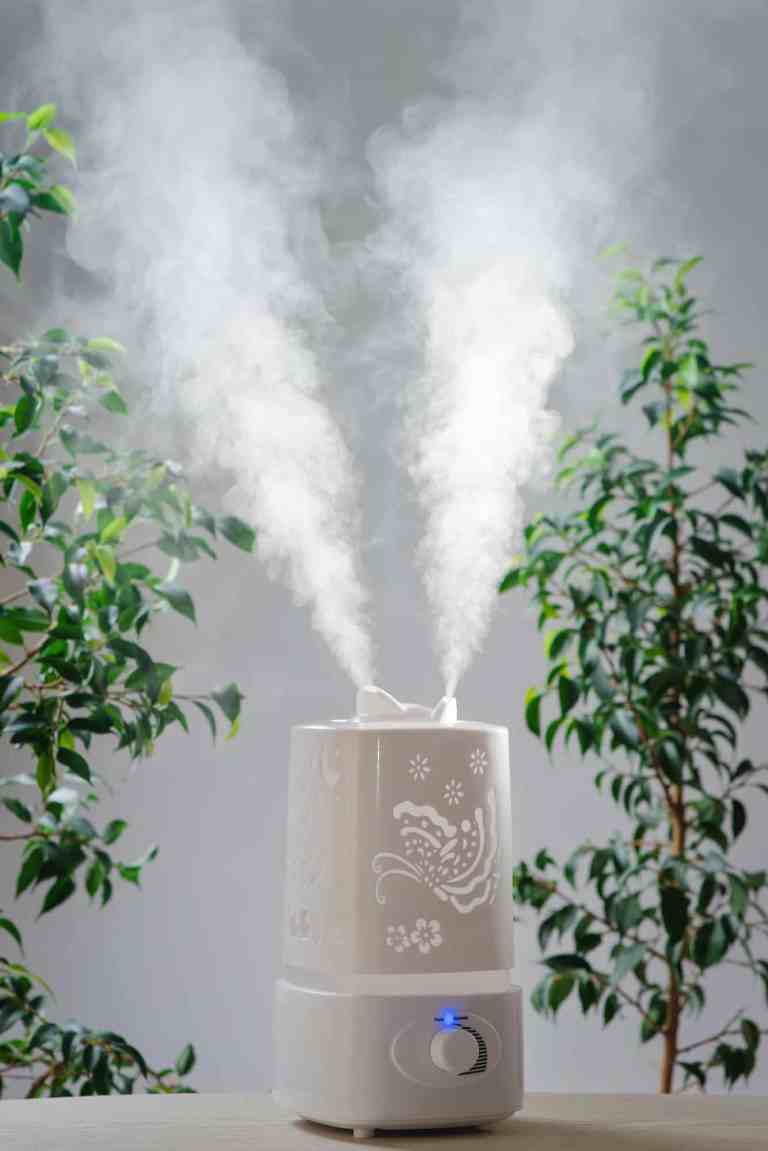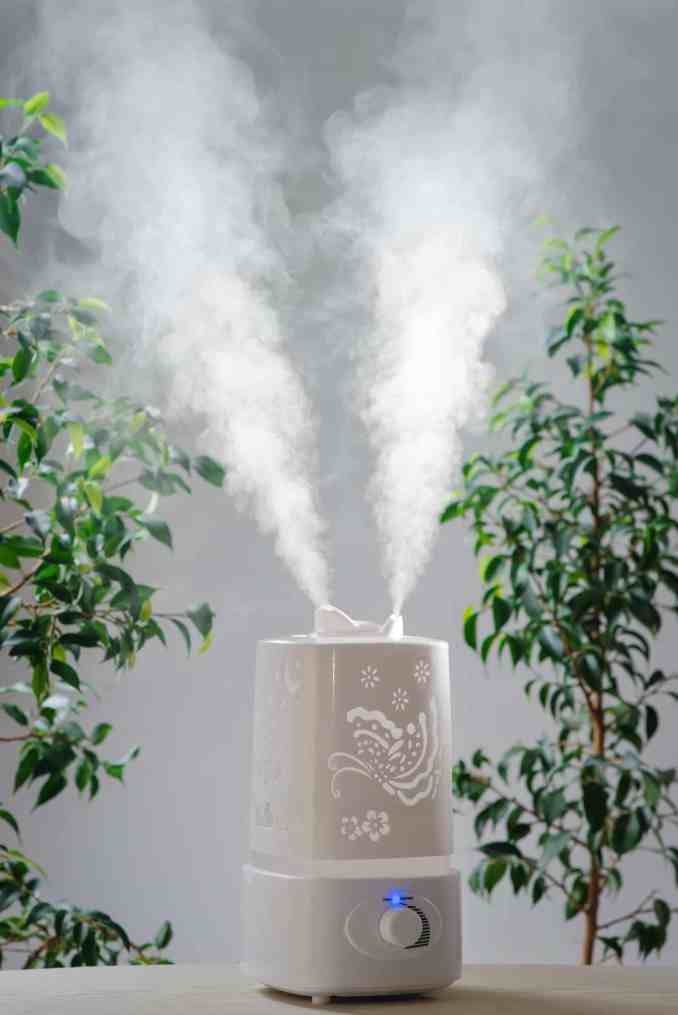 You will have all heard of a dehumidifier – used to remove moisture from the air if you have homes that are suffering from condensation or dampness. However, it may be that you have the opposite problem, if you are dealing with issues of a lack of moisture in the air as this can cause breathing problems and skin problems if this occurs for too long. There are many reasons why you may find that the air in your home is particularly dry – it could be caused by the area in which you live, the time of year, or even if you have had building work completed at your home which has made the air dry and dusty.
But what can you do in these situations? Well the solution is actually very simple – instead of opting for a dehumidifier to remove the moisture – opt for a humidifier that is going to increase the moisture in the air!
It may even be that you don't need a humidifier for yourself – but for your plants! If you are keen on growing house plants, but are finding that they are struggling to thrive like you want, then it may be that you have a lack of moisture in the air where you are keeping the plants. A humidifier placed in the room with the plants will help to create the perfect living environment for them!
If you have found this article, then chances are you already know the importance of a humidifier, but now you need to think about which one you are actually going to buy! Keep reading for all the key features that you need to consider.
Best Pick – Levoit 6 Litre
Last update on 2022-05-24 / Images from Amazon Product Advertising API / As an Amazon Associate I earn from qualifying purchases
In A Hurry?
If you know that a humidifier is what you need and you are struggling with breathing difficulties over the cold winter months when there is less moisture in the air, then look no further. Here you will find the best humidifiers available at the moment and all the key features that you need to look out for when buying!
Warm or Cool Mist?
Humidifiers tend to come under two categories – warm mist or cool mist. It is important that you opt for the right one for what you need, as the wrong one could make your allergies or breathing problems worse rather than better.
Warm Mist
Warm mist humidifiers work by heating the water in the tank to release the warm mist – as you would find in a sauna. These have many benefits as the fact that they are heating the water to boiling point means that they are going to be killing off a lot of the water-based bacteria and mould. The fact that the water has been heated also helps to encourage the moisture saturation that you can achieve from the water in the air, reducing congestion and improving breathing. However, if you suffer from allergies or asthma, then this may not be the best route for you, as the warm air can increase the potential for dust mites, which can exacerbate allergies.
SAFETY TIP: If you opt for a warm mist humidifier then make sure to keep it at a height where it will be safe away from children and pets as the water inside is going to be at boiling point.
Cool Mist
Your second option is a cool mist humidifier. Don't panic that these are going to be making your room particularly cold – because that really isn't the case – they will actually just be blowing out air at room temperature. The way that they put the water into this air is done in two different ways depending on the machine. The more simple option is to send the water over a wick, with a filter which will then send out the evaporated particles. A more complex option is when the machine uses vibrations to create a mist which can then be blown into the air – these are known as ultrasonic humidifiers. The main benefit of cool mist options is that they are going to be better for anyone with allergies, as they won't increase the harmful spores in the air. They also use much less electricity as you aren't having to heat the water – which is also going to make them safer for you if you are around children and pets.
Style and Size
There are a variety of different styles of humidifiers that you will be able to choose from – and sizes too – so this really comes down to personal preference.
We will start off looking at the size. The size of your humidifier is going to determine how much water it is able to hold at one time (so how frequently you are going to have to top this up) and also where you are going to be able to position it. Smaller models will fit perfectly on a shelf in your home, whereas larger models are going to be able to sit on the floor and will be able to work with much larger rooms. We found that sizes (for domestic models) ranged from around 15cm x 15cm, all the way up to around 50cm x 30cm.
When looking at the style of your humidifier, you will have an even wider variety to choose from! Some will be modern and angular in design so are made to stand out in your home, whereas others are designed to look more like a piece of furniture and blend in with your home. Some achieve this by using wooden frames which hide all the clever mechanical workings of the machine.
We particularly like humidifiers that come with built-in lighting – these offer a real relaxing glow and can provide ambient lighting to your room whilst they are working! Some will offer warm glow lighting for a warmer, relaxing light whereas others will offer bolder white or blue lighting to help your humidifier stand out.
Power
Most humidifiers are going to be mains powered, which means that they will need plugging in to be able to work. There are many benefits to this – to begin with they are going to be more reliable and more powerful, thanks to the constant power source. You will also tend to find that they will have more features as well. But, it may be that you don't want a model where the wire is going to be on show, or maybe the room that you want your humidifier to be in doesn't have a plug socket close by, in which case you are going to need a battery powered model. If this is the case, make sure to opt for one that is going to be quick and easy to charge with a long battery life.
TOP TIP: If you do opt for a model that is mains powered then change the length of the power cable as this will give you much more flexibility in where you position your humidifier.
Best Budget – H2O Humidifier
Last update on 2022-05-24 / Images from Amazon Product Advertising API / As an Amazon Associate I earn from qualifying purchases
Cleaning
It is important to consider how easy it is going to be to clean your humidifier! Your humidifier is going to need cleaning regularly, as failing to do this will lead to you just sending more bacteria and mould into the air. Rather than curing colds and coughs you will just be making them worse! This means that you need a humidifier that is going to be easy to clean, as otherwise you just won't make the time to clean it!
Some of the best models actually have cleaning functions that will clean most of the parts of the humidifier themselves. Models that you need to clean yourself are going to need to be easy to separate and take apart so that you can access the water tank etc.
Finally, make sure that the filters are going to be easy to remove and clean. These are going to help you remove any dirt and debris from the water particles that are being sent into the air. This does mean that they are going to need cleaning probably every couple of months (Depending on how often you use your humidifier). They will also need replacing occasionally too – check with the manufacturer guidelines as to how often and how easy this is going to be to do.
TOP TIP: Some models will come with replacement filters for your humidifier which is going to save you time and money as they will be ready for as soon as you need them!
Humidifier Noise
It is definitely worth checking the noise of your humidifier – particularly if it is going to be used in one of the main rooms of the house that you are going to use regularly! Humidifiers that use vibrations are going to be louder than warm mist models that just release the steam, but it is still worth checking exactly how loud they are actually going to be. This is almost always advertised in decibels so can be compared easily when you are shopping.
The Best Humidifier Features
Once you have decided on the style and type of humidifier that is going to be best for you and your home, you can start looking at the more complex features that are worth considering. If you are wanting to buy the best humidifier for your home so that you can breathe easy – then keep reading.
Stationary or Portable – It is worth thinking about whether you want your humidifier to stay in one place or whether you are going to need it to move around into different rooms or even different buildings with you. Some larger models will come with wheels, whereas others will come with handles to allow you to move the device with ease!
Humidistat – This clever little device is only going to be found in the best humidifiers. They are there to measure how much moisture there is in the air of the room that your machine is situated. This will then control how much moisture they let out into the air automatically, switching off when the room reaches perfect level. So you won't need to worry about your room turning into a sauna.
Water tank size – This is going to determine how often you are needing to refill your tank, a larger tank is definitely going to make your life easier, but it is going to mean a bigger overall machine. You also want to look at how easy it is going to be to refill your tank – the best ways are through a simple funnel on the top of the machine. Tanks tend to range from around 1L up to around 3.5L for most domestic models.
Refill warning – Some of the best humidifiers will come with a warning light for when your tank is running low, which helps to avoid the chance of you running the machine on an empty tank (as this can cause damage). Others won't have a warning light but will come with a transparent tank so that you can clearly see how much water you have left.
Settings – Many more simple humidifier designs will purely be a case of filling with water and switching on, but some designs are more complex than this. We found some models that allow you to set the speed and amount of moisture that you want being pumped into the air. Some even have time settings so that you can choose when you want the humidifier to come on and off.
Best of the Rest
Last update on 2022-05-24 / Images from Amazon Product Advertising API / As an Amazon Associate I earn from qualifying purchases
Last update on 2022-05-24 / Images from Amazon Product Advertising API / As an Amazon Associate I earn from qualifying purchases
Frequently Asked Questions
Will humidifiers come with a warranty?
Yes! All good quality humidifiers are going to come with a warranty. This ranges from around 6 months up to around 2 years depending on the model. It is important to make sure what this covers, as many warranties will be invalidated if you have the machine switched on without any water in it.
Why do people use humidifiers?
Many people use humidifiers for the health benefits. These include improved breathing, reduction in dried skin and lips as well as relieving dry sinuses. However, there are many people that also use humidifiers for their plants to increase the moisture in the air!