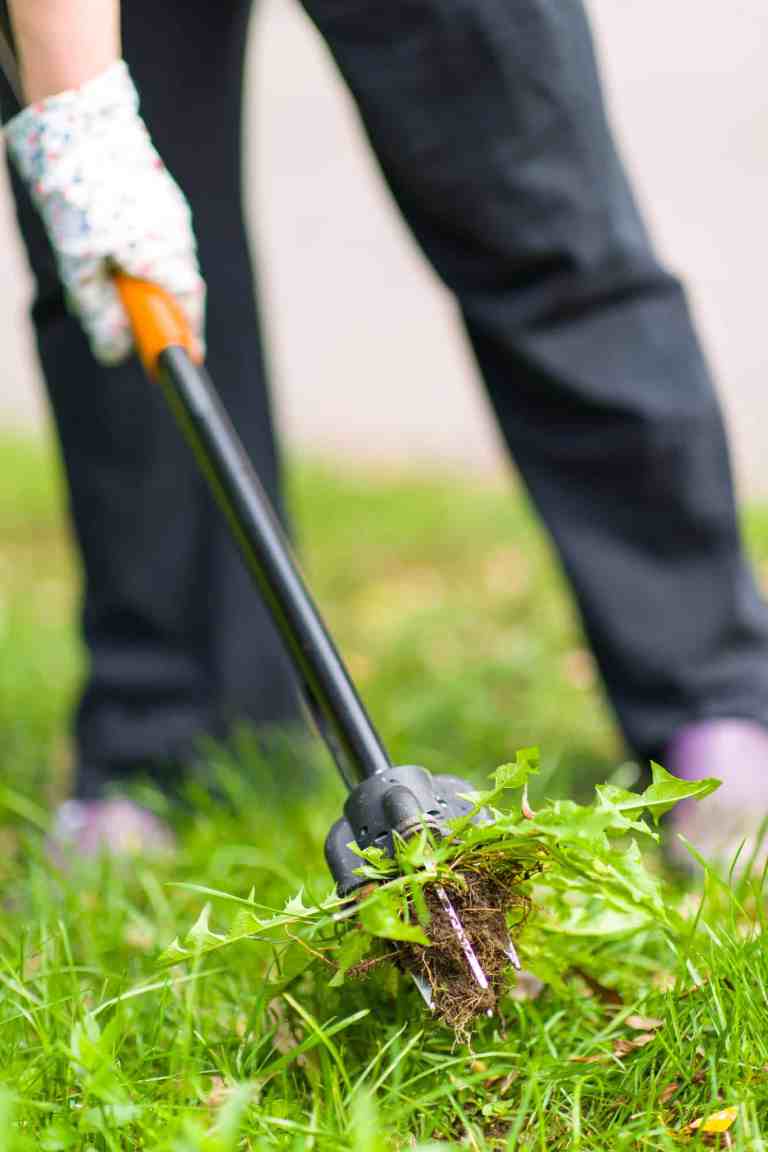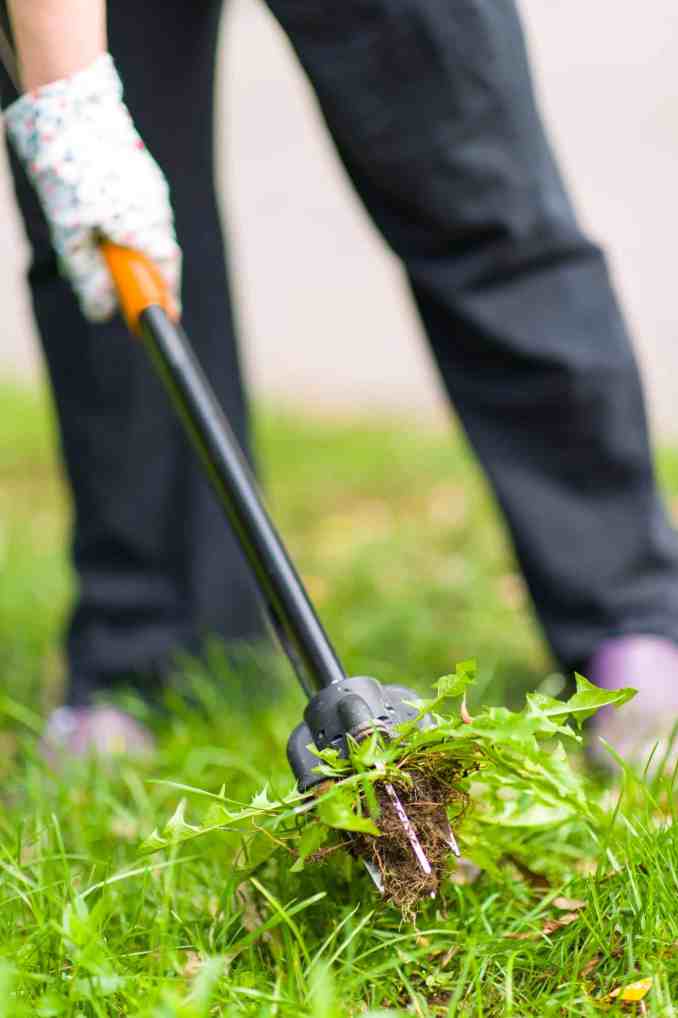 Weeds – the burden of all gardener's lives. Sadly, it is nearly impossible to eradicate your garden of weeds, as they will always find some way to creep back through. What makes it worse is that no part of your garden is safe…weeds will push through patio grouting, bedding areas, gravel and even take up space on your lawn! Pulling out your weeds by hand takes time, can be frustrating and you will often find that the root of the weed is actually left underground, which means that the weed will grow back in no time at all!
This is just ONE of the reasons that you need to purchase a weeding tool. There are a variety of styles of weeding tools to suit your individual needs. For example, if the aspect of weeding that you are struggling with is the bending down, then you could opt for a long weeder that allows you to stand at full height!
Choosing the best weeding tool can almost be as difficult as the actual weeding itself! There are so many different ones all fighting for your attention – kind of like the weeds themselves! Keep reading for some of the best weeding tools we have found!
Best Pick – WOLF-Garten RFM 15
Last update on 2022-11-05 / Images from Amazon Product Advertising API / As an Amazon Associate I earn from qualifying purchases
In A Hurry?
If your garden is looking a little too wild for your liking and the weeds are taking over then you need help – and fast! Did you know that weeds can grow two to three inches in just 24 hours? You really don't have time to waste! So here is all the essential information you need!
Types of Weeding Tools
There are two main types of weeding tools that you will be able to choose from a hand tool or a claw type tool. The hand tools will then be split into even more categories and styles but we will look in more detail at this below.
Hand tools are your smaller option which have a less "mechanical" design than a claw tool. This tends to mean that they are cheaper and are going to be longer lasting than claw tools. Hand tools will be designed to help you down on the ground with your weeds, this allows you to be more precise in the area that you are working with and put more force into pulling out tougher weeds. Another plus to the smaller hand tools is that you are much more likely to be able to pull out the full weed including the roots so that they will not regrow!
Your alternative option is a claw weeding tool. These weeding tools are the perfect solution for anyone with back and shoulder pain, arthritis, or joint pain (especially in the knees). The reason for this is that these tools don't even require you to bend over to remove the weeds. They are essentially a claw on the end of a long "rod", there is then a trigger in the handle of the rod that allows you to control the claw and grasp the weed like a hand. You can then simply pull the weed out of the ground, using the grip and force of the tool, rather than you having to crawl around your garden! There are a number of reasons why we like these tools, not just for those people who are struggling to get on the ground to weed, but also because of how quick and easy they are to use. You don't need to worry about "gardening clothes" and getting dirty, you can simply pick up the claw weeder and get to work. The main downside to these tools is that you may find it hard to get into more difficult to access places, especially in bedding areas where you could find yourself having to bend over anyway to move other plants out of the way. Also, due to the design, you may find that roots are left behind which could then lead to the weed growing back!
Weeding Tool Head
There is a massive range of weeding tool heads that you will have to choose from! They are designed in different ways to best remove the whole weed.
Hook – One of the most basic designs, but this doesn't stop it from proving effective. A simple hook on the end of the tool that can be pushed under the weed to pull it out.
Claw – As we mentioned above, the claw design will clasp the weed to pull it out without you having to suffer with your hands.
Snake tongue – This "V" design allows you to hook the weed between the two longer parts of the head so that you can be sure to pull the whole weed out of the ground!
Twisted head – Some weeding tools have a twisted design which makes it easier to push into the ground as they will almost "corkscrew" around the weed!
Tube head – One of the more unique designs is the tube head weeding tool. With these tools you push the tube over the top of the weed into the ground and then pull out – with the weed inside!
Build Material
One of the main factors that you need to consider, regardless of the type of weeding tool that you go for, is the material that it is made from. Many weeding tools will actually be made up from a few different materials combined and this is fine – providing you check the joints in the materials are good quality.
Plastic – Often found used in claw weeding tools and sometimes the handles of handheld tools. This material has the benefit of being cheap, lightweight and relatively durable in different weather conditions. However, it is not going to be able to cope with the heavy force sometimes needed for tougher weeds.
Metal – You will often find that the head on hand and claw tools are made out of some type of metal. This is usually going to be stainless steel as this metal is relatively cheap, light but also incredibly durable and long lasting. Providing the metal has been coated it will also be safe from rusting for a long time. If you are wanting a particularly durable product then look out for preheated carbon steel as this will create a tool that will last a lifetime!
Wood – It is unlikely that you will find wood used on claw style weeding tools but you may find it used on the handle of hand tools. Although it isn't advised to leave wood covered in mud and dirt all the time, as this can lead to rotting, providing the wood is well protected it can make a lovely, traditional handle for a weeding tool.
Best Budget – Garden Weeding Shovel
Last update on 2022-11-05 / Images from Amazon Product Advertising API / As an Amazon Associate I earn from qualifying purchases
Size and Weight
The size and weight of your weeding tool is important, as this is going to impact on how easy it is to use the tool and how long you can work for before becoming fatigued. Obviously, hand tools and the longer claw tools are going to have dramatically different average sizes and weights so we have looked into this below.
Claw Tools
Claw tools are your longer option – so that you are not having to bend down. These are going to vary in height between around 90cm up to around 130cm. Ideally you want the claw to be touching the ground when you are holding the tool without you having to tip forwards as if you are having to stand awkwardly you could end up over straining your back. Claw tools weigh more than hand tools, due to their size, so you are looking around 1kg or just under in weight.
Hand Tools
Hand tools need to be smaller as they are going to be working with you down on the ground. They need to be long enough to get deep into the ground so that they can pull out the roots as well as the head of the weeds. But, you also don't want them to be TOO long as this will make them really difficult to work with! We found that lengths varied from between 10cm up to around 30cm depending on the style of the tool. Most hand tools are going to be relatively light, from around 500g up to 1kg.
The Best Weeding Tools Have…
We hope that by now you have decided on the style of weeding tool that is going to be right for you. Not all of these features below may be relevant (depending on the choice that you have made) but these are some of the best features that we found if you are serious about eradicating your garden of weeds!
Foot platform – Some of the larger claw tools will come with a foot platform that helps you to put extra force into pushing the tool into the ground!
Grip – You need your weeding tool to have a good quality grip if you are wanting to be able to put full force into the jobs you are doing! However, you also want to be comfortable so that you don't develop blisters or calluses. Look out for comfort grips made from rubber or foam if you are particularly conscious about keeping soft hands!
Head/Blade sharpness – This is really important, particularly if you know that you are working with tougher soil such as clay based soil. A sharper blade is going to cut through the ground much easier!
Easy to clean – If you are wanting your weeding tool to be long lasting, you need to make sure to remove any dirt and soil from it after each use. Look out for designs and materials that are going to be smooth and simple to clean.
Adjustable tines – Some of the more advanced designs will actually come with adjustable tines. This will allow you to change the position of the tines depending on the size of weed that you are working with!
Multi-use tool – If you are wanting the best value for money then look out for a multi-use weeding tool that can also be used for cultivating and aerating your soil after you are done weeding!
Additional Head/Tines – Depending on the style, some weeding tools will actually come with additional heads. This is perfect for if they begin to wear as you will just be able to replace them quickly and easily!
Blade/Head Length – The length of the whole tool isn't the only thing you need to think about but also the length of the actual head of the tool. This will determine the depth that you can get into the ground which is important for deep-rooted weeds.
Hang hole – You are going to need somewhere to store your tool when it is not in use, a hang hole is perfect as it means your weeding tool can be hung on the wall of your shed or garage with ease!
Colour – This may not seem important, but actually the colour of your weeding tool DOES matter. A brighter colour tool is going to be much easier to see on the ground when you are working so that you don't risk standing on the tines or the blade by mistake!
Best of the Rest
Last update on 2022-11-05 / Images from Amazon Product Advertising API / As an Amazon Associate I earn from qualifying purchases
Last update on 2022-11-05 / Images from Amazon Product Advertising API / As an Amazon Associate I earn from qualifying purchases
Last update on 2022-11-05 / Images from Amazon Product Advertising API / As an Amazon Associate I earn from qualifying purchases
Frequently Asked Questions
Can I get a weeding tool with a warranty?
Not all weeding tools are going to come with a warranty, in fact we found many cheaper products didn't! However, some of the better quality models actually came with a lifetime use warranty – this means that if the product ever breaks, the manufacturers will just send you another one/ You really cannot ask for better protection than that!
Should you use a weed killer before removing weeds? You don't have to use a weed killer before you remove your weeds, as a good weeding tool should be able to cope with live weeds and still remove the root. However, there are benefits to using a weed killer first. You have the advantage of knowing that even if roots are left behind, they will have been killed but also you will find that the weeds tend to be looser in the ground so easier to remove.