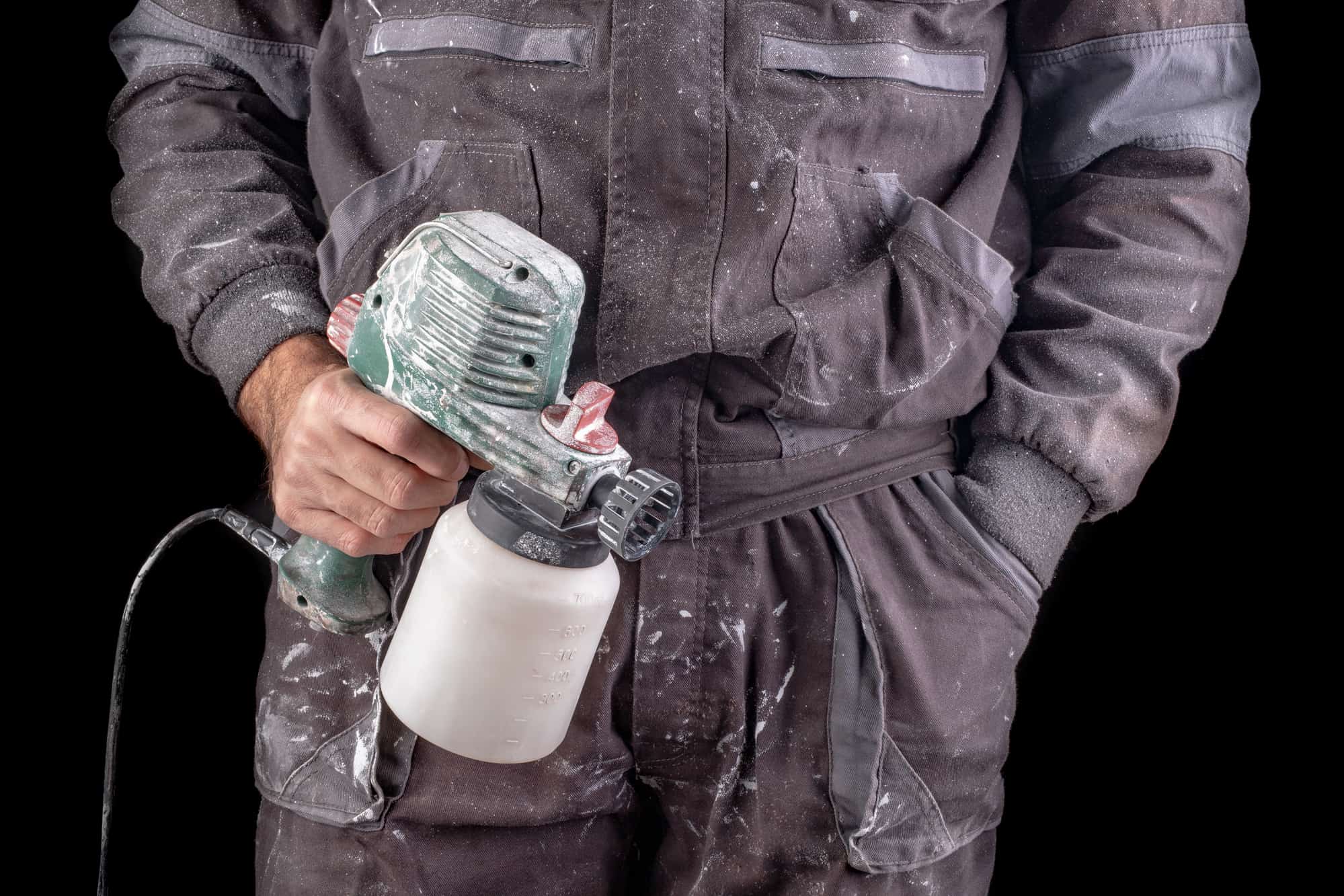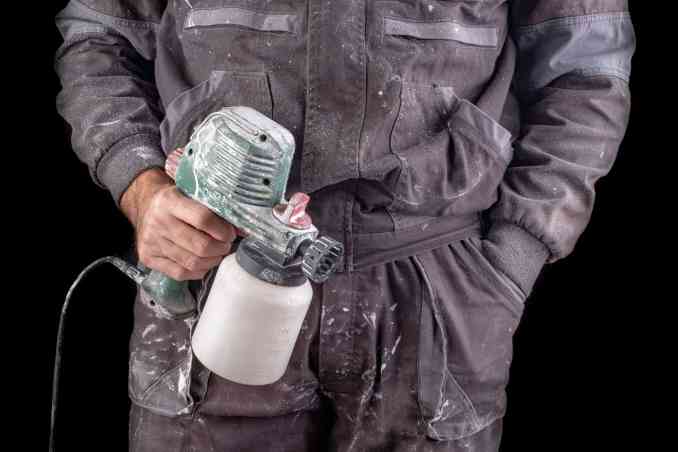 Painting and decorating inside or outside the home really is like marmite – you either love it or you hate it. If you are anything like us, then the time and effort that goes into completing a good job just isn't worth the job satisfaction you get at the end! Plus, you never seem to be able to achieve that truly perfect finish! If this sounds familiar, then it may be time for you to invest in an electric paint sprayer. Taking the hard work and effort out of painting, an electric paint sprayer will not only half the time it takes you to get your painting done, but it can also save you money in the amount of paint that you will use – never mind the fact that it will look like you've had a professional in to get the job done!
Finding the right electric paint sprayer can become quite a task though – the last thing you want is a machine that is going to spend more time dripping paint onto the floor than it is spraying the walls or fencing that you are working on! Even worse – to end up with a paint sprayer that becomes clogged with paint within the first 5 minutes, leaving you with a half finished wall and a useless tool! This is where we come in, we have compiled all the best electric paint sprayers on the market at the moment, plus created a buyers guide on what you need to look for when you are ready to buy your electric paint sprayer.
Best Pick – Wagner Airless ControlPro
Wagner Airless ControlPro 250 M Paint Sprayer for Wall and Ceiling/Wood and Metal paint - interior and exterior usage, covers 15 m² in 3 min, 200 bar, adjustable spray pressure, 9 m hose
For water- and solvent-based materials such as emulsion/latex paints, enamels, vinyl, gloss, varnishes, acrylic paints, wood preservatives, stains, primers, undercoats.(Not for flammable materials)
High-efficiency airless technology with reduced spraying pressure for softer spray and maximum control, longer service life and up to 55 Percent less overspray
Lightweight airless spray gun with two-finger trigger for more precision and to work for longer without tiring
Direct intake from the paint container - for fast, clean painting, no need to decant or refill
Practical carrying handle to easily change work location
Last update on 2021-08-21 / Images from Amazon Product Advertising API / As an Amazon Associate I earn from qualifying purchases
Only Got 5 Minutes
If you already have a job in mind that needs completing then chances are this is the part of the article you need. We have filled it with all the key features and information that you need to know about before purchasing an electric paint sprayer, plus found our favourite paint sprayer on the market for you.
Electric Paint Sprayers Features
Here are some of the main features that you need to be looking for when buying an electric paint sprayer.
Airless Sprayer or an Air Sprayer?
The two main types of electric paint sprayers are airless models and models that use air. The main consideration that you need to make is that air paint sprayers are going to need to be connected to an air supply such as an air compressor which means that your machine automatically becomes less portable. However, you can find some models that pump air from the actual machine, although these are harder to come by and often more expensive.
Airless sprayers are arguably harder to work with, as you don't have the benefit of the air to even out the layers you are creating. But, if you are wanting a bolder, more professional finish (and can take the time to master the technique) then an airless sprayer is going to help you achieve this as the paint is not blemished and mixed with the air.
In terms of cost, you will often find that air sprayers are cheaper than their airless counterparts (even with the cost of the air compressor added on – but even more so if you already have an air compressor). This means that it really comes down to whether you are willing to pay for an airless sprayer and that real professional finish.
Power
The power of your paint sprayer is incredibly important as this will dramatically affect the time that it takes to get your decorating completed, but also the finish that you are given and the mess that is created! In deciding how much power you are going to need, the first thing that you need to consider is the space that you are going to be decorating. Ask yourself these questions…
What level of finish do I want?
What size of area am I decorating?
Am I going to need my electric paint sprayer to decorate the stairs and landing?
What size of hose am I looking at?
How often am I going to be using my paint sprayer?
And of course….what is my budget?
It really goes without saying that the more power you opt for, the more expensive the model is going to be. However, if you know that you are going to be decorating large rooms, or up stairways (which requires more power) then sometimes it may be necessary to bite your tongue over the larger price and opt for a more powerful model.
NOTE: For most "standard" decorating jobs, you will usually be fine working with around 400/500W of power. But, if you know that you are going to be working on bigger jobs than that then opt for a higher power model.
Volume
This really concerns the volume of paint that your electric paint sprayer can spray at any given time. This is measured in GPM (gallons per minute). It goes without saying that a higher GPM will allow you to get the job finished quickly and help to provide more coverage if you are looking for a thicker, block colour finish.
However, if you are new to working with paint sprayers then it may be worth opting for a slower model that will give you time to adjust to using a paint sprayer and master the process.
Cleaning
One of the only downsides to using a paint sprayer is the cleaning afterwards! We confess that this is never going to be the easiest of jobs! So, it is important to buy an electric paint sprayer that is going to make this process easier for you! Some models come with hose connectors, which will allow you to connect a hose pipe to the pipes and tubes so that the excess paint can be flushed through. If purchasing one of these models isn't an option to you (they are quite expensive) then make sure to look for a model that is easy to take apart and easy to build back up again! For example, some come with removable pumps for easy cleaning.
Spray Tips
Although it is important to consider the spray tip and nozzle that you are going to get with your paint sprayer, it is worth mentioning that these can often be changed up for other models if you purchase a versatile enough machine – so shouldn't be the be all and end all of your purchase!
Different spray tips will be better suited for working with different substances – as it is important to remember that not all paint is the same, and you could find yourself working with other options such as wood stain. If you are working with a thicker paint then you are going to need a wider tip, as otherwise you will find a pressure build up in the machine.
The spray tip will also affect the application of the paint, as different tips have been designed to offer different application processes. A wider spray tip is going to allow you to cover more surface in a shorter space of time, but this will often lead to a thinner application of paint (and can make painting tighter areas more difficult!). Some of the best electric paint sprayers also come with orientable nozzles, which means that you can be saved time from having to change your nozzle, as you can simply rotate the nozzle that you are already using.
TOP TIP: Some electric paint sprayers actually come with a variety of tips, so that you can get started on the job straight away, no matter what surface and paint you are working with. These will not only save you time but also money when making that initial purchase.
Weight and Size
As a general rule, the weight and size of the machine that you opt for will be linked to the power that you are going for, so this will be something that you need to weigh up when making your purchase. Some smaller models can weigh as little as 5lbs, whereas bigger models way all the way up to 30lbs. This is especially important if you are going to be working up and down stairs as you will need to have quite a long hose if you want to avoid having to move your paint sprayer up the stairs with you!
Best Budget – Terratek 18V Max Cordless Electric Spray Gun
Sale
Terratek 18V Max Cordless Electric Spray Gun Fence Sprayer, 700ml Paint Container, HVLP Hand Held Spray Gun (18V Cordless Spray Gun)
Terratek 18V Max Cordless Electric Spray Gun Fence Sprayer, 700ml Paint Container, HVLP Hand Held Spray Gun (18V Cordless Spray Gun)
The Paint Sprayer is Lightweight yet powerful at only 2.3kgs, For an extra 18V Max battery search B00DRD2GXQ in the search bar.
The cordless Spray gun has a spraying distance of 20-25cm, Spraying Width 20-30cm. Paint flow – 100-200ml/min, 1 hr fast charge, Container capacity 800ml
1 hour quick charge, the Fence Sprayer features a commercial grade industrial strength motor, Can be used with a wide variety of paints, stains, coatings such as decking and fence stains, Latex, sealers (lacquer sanding sealer, clear sealer), varnishes, wood preservatives, enamels, oil (gloss, oil stain, oil based primer, oil enamel), Water based paints (emulsions) ,automotive paints and smooth masonry paint.
2 YEAR GUARANTEE: For your peace of mind we offer a 24 month guarantee on our 18V Cordless Fence Paint Sprayer, HVLP Spray Gun
Last update on 2021-08-21 / Images from Amazon Product Advertising API / As an Amazon Associate I earn from qualifying purchases
Additional Electric Paint Sprayer Features
So now that you know the main features that you are looking for when purchasing an electric paint sprayer, we thought that we should tell you about some of the extra features that you can find with these dynamic decorators to help get the job done even faster…
Adjustable pressure – This feature has to come first on our list and is one of the main reasons that we would opt for an electric paint sprayer! The ability to adjust the pressure of the paint sprayer will allow you to alter the speed, the pattern and the thickness of the paint application that you are completing! This is perfect for paint sprayer beginners, but also for those people who are completing more intricate jobs and need to maneuver around different areas!
Portability – It is crucial that your paint sprayer is going to be portable, as you are going to be moving it both in and out of storage, but also between rooms AND within rooms! There are many ways that you can look for portability in your electric paint sprayer; from the weight and size of the machine, to whether it is on wheels or has an easy to access handle. The weight and size that you opt for tends to determine the portability features that you are going to need.
Hose length – Overall we would say that the longer the hose length the better, as this will allow you to access further up the walls of your home and cover a greater distance before you need to move the main part of your machine. However, it is important to make sure that your machine is powerful enough to cope with a longer hose length. The longer the hose the more power that is needed to push the paint out of the nozzle at the other end, so it is no good opting for an extended hose if you are purchasing a smaller model. We would recommend around 15ft in length as a minimum for standard sized rooms.
Filters – The filters in your paint sprayer are important as they actually have two jobs to do. They will not only stop the paint from clogging, leaving you with a neater, smoother finish on your surface, but can also help to keep your paint sprayer feeling like new by avoiding any blockages. It is worth opting for a paint sprayer that will work with generic filters as these will need replacing after every few uses.
Best of the Rest
Sale
Wagner Fence & Decking Paint Sprayer for fences, sheds, decking or garden furniture, covers 5 m² in 9 min, 1400 ml capacity, 460 W, 1.8 m hose
Suitable for all Standard solvent or water based fence paint, oil, stain, varnish, wood preservatives and treatment - no need for specialist Spray able paint
Extra-fine atomisation for uniform paint coverage with a single coat
Detachable gun to quickly and easily change attachment, the paint, refill or clean the gun
3 paint jet settings for horizontal, vertical or detailed spraying
Fully adjustable paint flow for precision painting
Last update on 2021-08-21 / Images from Amazon Product Advertising API / As an Amazon Associate I earn from qualifying purchases
Sale
HAUPON TM-71, 1100ml Paint Sprayer with Less Thinner Required, Volume Controllable Electric Spray Gun, Comes with 3 Sizes of Spray Tips, Spray Tool Use with Any Paint, Stain and Varnish
【STRONG POWER MOTOR】The 450W motor allows TM-71 spray a precise spray pattern and creating the smooth and superior finish. Spray, paint, oil, stain, enamel, lacquer, texture, and airbrush coating materials with less dilution.
【3 SPRAY PATTERNS & INTERCHANGEABLE NOZZLE SIZES】3 different spray patterns (vertical/ horizontal/ circular) can be chosen in different spray need; interchangeable nozzle sizes (3 included, Ø1.5mm, Ø2.5mm and Ø4.0mm) design allows it easily spray with variety of paints.
【SPRAY WIDER AND FASTER】2 choice of air caps make TM-71 spray wider and increase work efficiency ( BLACK air cap for fine spray pattern, BLUE for wider spray pattern)
【ADJUSTABLE FLOW CONTROL AND LAGER CAPACITY】Precisely regulate your paint output by adjusting the flow control knob on the sprayer to get different paint output, suitable for edges, corners and broad interior surfaces of various work and DIY projects. 38 fluid ounce (1100c.c.) container for larger painting projects. Save your refilling time.
【BRONZE SPRAY TIP TECHNOLOGY】 By using bronze spray tip and nozzle, HAUPON TM-71 paint sprayer provides excellent performance over plastic one. Compared to plastic, the bronze nozzles and spray tips have better corrosion and wear resistances, enhancing a consistent and precision spray pattern
Last update on 2021-08-21 / Images from Amazon Product Advertising API / As an Amazon Associate I earn from qualifying purchases
Sale
Bosch PFS 3000-2 All Paint Spray System
Constant Feed paint tank
Spray wood and wall paint with the same pistol
Three-stage paint nozzle
Bosch SDS for fast paint changes and easy cleaning
Shoulder strap for comfortable use
Last update on 2021-08-21 / Images from Amazon Product Advertising API / As an Amazon Associate I earn from qualifying purchases
Frequently Asked Questions
What warranty can I get with an electric paint sprayer?
You will usually find that an electric paint sprayer has between a one and a two year warranty. Unfortunately it is rare that you will find a warranty longer than this (unless it is offered through an extended warranty when you register the product). However, if you look after your paint sprayer and keep it well maintained then you will find it actually lasts much longer than this.
Do you need to wear a mask for spraying paint?
Officially you don't NEED to wear a face mask when using a paint sprayer, however we would definitely recommend wearing a mask and goggles whilst you are working. This will save you from inhaling any dirt or debris whilst you are working (or getting it in your eyes). Plus, will avoid you breathing in any paint particles.
What paint can I use with a paint sprayer?
When using a paint sprayer it is important that you use diluted paint to around 5-10%. This can be either aqueous paint which is diluted with water or solvent-based paints which will be diluted with a solvent. The most important thing to do is look at the viscosity index with both the paint sprayer and the paint that you are using to check that they are compatible or can be diluted if necessary.
Performance

Features

Ergonomics

Value