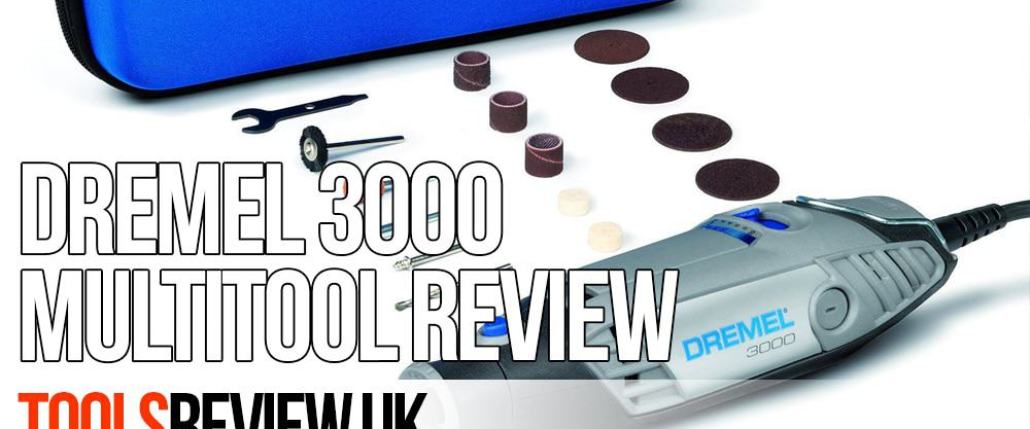 Dremel Multitool Review
The Dremel Multitool 3000-15, including 15 accessories and a carry case. A very powerful multitool!
Sale
Dremel 3000 Rotary Tool 130 W, Multi Tool Kit with 15 Acessories, Variable Speed 10.000-33.000 RPM
VARIABLE SPEED: Control the rotary speed from 10.000 to 33.000 rpm with the variable speed dial for maximum precision
EZ TWIST: With the EZ-Twist Nose Cap there is no need for a separate wrench making it easy to switch accessories, so you can finish your task quicker and easier
SOFT GRIP: The soft grip reduces vibration to prevent fatigue and provides an improved grip
INTEGRATED HOOK: The integrated hang hook allows you to hang the multitool on a Flex-Shaft Tool Holder or anywhere near the project
GUARANTEE: 2 years guarantee standard. Get 1 year extra when registering your Dremel tool on MyDremel
Last update on 2022-06-04 / Images from Amazon Product Advertising API / As an Amazon Associate I earn from qualifying purchases
Do you have a multitool in your tool arsenal? If not you need to invest in one! It's that simple, multi tools as the name suggests have multiple uses, to us they seem endless. This Dremel Multitool comes with 15 accessories to get you started with, but once you start purchasing additional adapters and accessories there really is no stopping you!
Anything from sanding, polishing, engraving, grinding, cleaning and much more. The Dremel 3000 allows you to perform detailed tasks in tight spaces. The amount of times we have gone to just tidy the end of something, a piece of metal or wood, cut something to have a cleaner edge or finish, or cut a small hole in something that a drill would not only be overkill for but might not even fit in the space required. In steps the Dremel multitool. This device is so versatile that you end up thinking I wonder if it can do that task…
This particular model comes with a carry case too, this fits the Dremel 3000 itself along with the accessories it comes with inside keeping everything together to stop you losing bits.
The Dremel Multitool 3000 features rotary speed controls, allowing you to crank up the speed from 10,000 to 33,000 rpm depending on how precise or how much power you require for the task at hand.
Dremel Accessories
Another feature we like of the Dremel 3000 multi tool is the hook. This allows you to attach it to a stand clamp such as this Dremel 2222 Flexshaft Tool Holder. Allowing for hands free working. This is great if you have something that you need to buff or grind and want to use two hands to hold the item you are working on.
There are a lot of multi tools on the market, but in our eyes Dremel are the best. They offer the brand quality in every product they do and for for around £40.00 this is a great tool!
The Dremel multitool is ideal for detailed work also, on hobbyist projects sat at a desk. Have you seen our Wera Kraftform Micro Screwdriver Set Review? This kit is also great for hobbyist detailed tasks.
Sale
Dremel 3000 Rotary Tool 130 W, Multi Tool Kit with 15 Acessories, Variable Speed 10.000-33.000 RPM
VARIABLE SPEED: Control the rotary speed from 10.000 to 33.000 rpm with the variable speed dial for maximum precision
EZ TWIST: With the EZ-Twist Nose Cap there is no need for a separate wrench making it easy to switch accessories, so you can finish your task quicker and easier
SOFT GRIP: The soft grip reduces vibration to prevent fatigue and provides an improved grip
INTEGRATED HOOK: The integrated hang hook allows you to hang the multitool on a Flex-Shaft Tool Holder or anywhere near the project
GUARANTEE: 2 years guarantee standard. Get 1 year extra when registering your Dremel tool on MyDremel
Last update on 2022-06-04 / Images from Amazon Product Advertising API / As an Amazon Associate I earn from qualifying purchases
Performance

Features

Ergonomics

Value