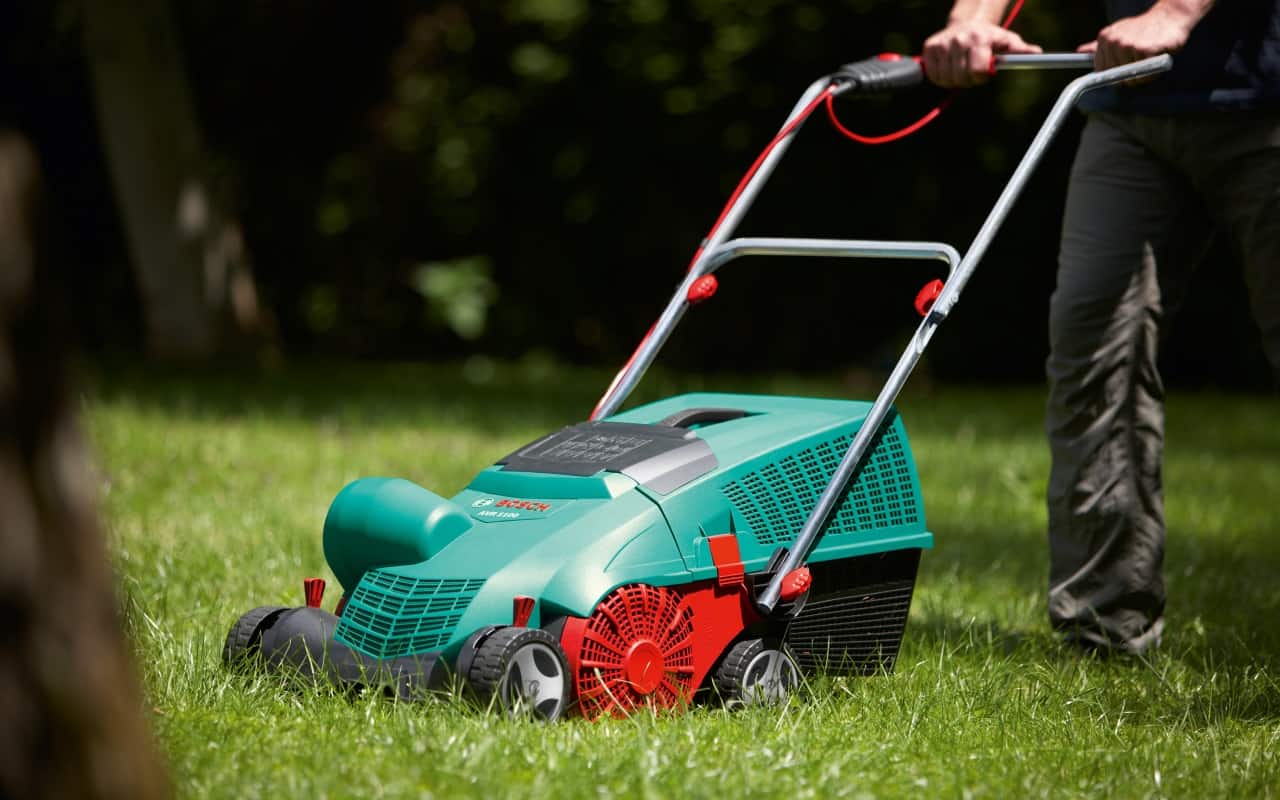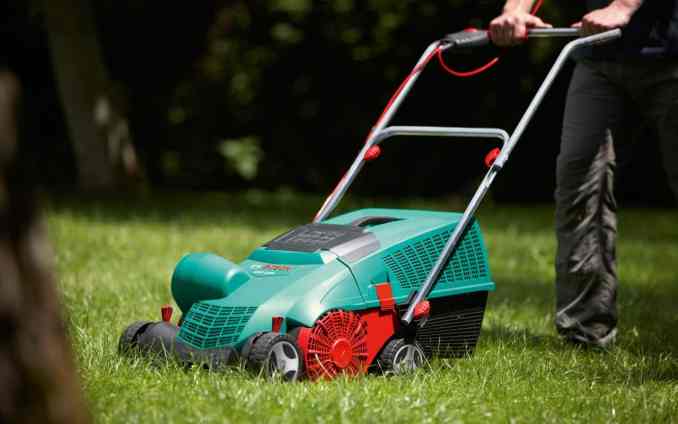 Without a doubt, the best way to get the perfect, lush lawn is through lawn aeration. Providing space and air for your lawn is going to help it grow healthily and we will look more at the reasons why below! There are lots of different options when it comes to lawn aeration, with some options costing very little to others which are going to be more expensive! We have covered them all to help you find an option that is going to be best for you!
What is lawn aeration?
Over time the soil beneath your lawn naturally compacts both through natural means, such as weather and mechanical means such as simply walking on your lawn. As the soil compacts this reduces the natural airflow around the plants roots.
Aerating your lawn helps to promote healthy growth which has the dual benefit of improving the overall aesthetic of the lawn (everyone loves a nice green lawn!) as well as making the plants more resilient to the bad weather and frosts that plague the UK during the autumn and winter seasons.
Aerating your lawn helps to improve the overall health of your garden by helping to release stale carbon dioxide from the roots and bring in fresh oxygen.
Lawn aerating is typically done by mechanical means and we've outlined some of the different types of equipment and techniques below:
What types of lawn aerators are there?
There are a number of different styles of lawn aerator available and the best one for you really does depend on the size of the lawn requiring maintenance.
So what types of lawn aeration tools are available? There are three main types of lawn aerator tools available depending on your budget; Aerator shoes, manual aerators and mechanical aerators. Each type has its benefits and drawbacks. Costs start at around £10 increasing to over £350 depending on your choice.
Aerator shoes
Aerator shoes really are exactly what they sound like, typically a set of spiked sandals that you attach to the bottom of your shoes. The one inch to one and a half inch spikes help to aerate your lawn as you walk around.
One of the recommended methods of using these is to wear them while moving the lawn – this ensures that you can aerate the whole lawn at the same time as you mow.
One word of caution with aerator shoes – the spikes can easily puncture footwear, hosepipes and electrical cables if you are not careful.
Think that Aerator Shoes could be the best option to help you get the job done? Here is an article linked just to these products!
Manual Lawn Aerators
Manual lawn aerators can consist of something as simple as a pitch fork, or be more complicated like a hollow tine aerator. Manual aerators allow for a more methodical approach to lawn aeration and have longer tines (around two inches) than aerator shoes.
Manual aerators are suitable for smaller gardens or those with harder to reach areas.
Mechanical Lawn Aerator
Mechanical or machine lawn aerators are typically much more complex version of the manual aerators above. These are usually electrically powered, either by mains power or via removable battery or petrol driven via a small engine.
These are ideal if you have a larger garden or field that requires maintenance as you can cover more ground in the sale time, but these are far more expensive than the manual versions.
If you feel that a mechanical lawn aerator is going to be the best option for you, then why not look at our specific lawn aerator buyers guide.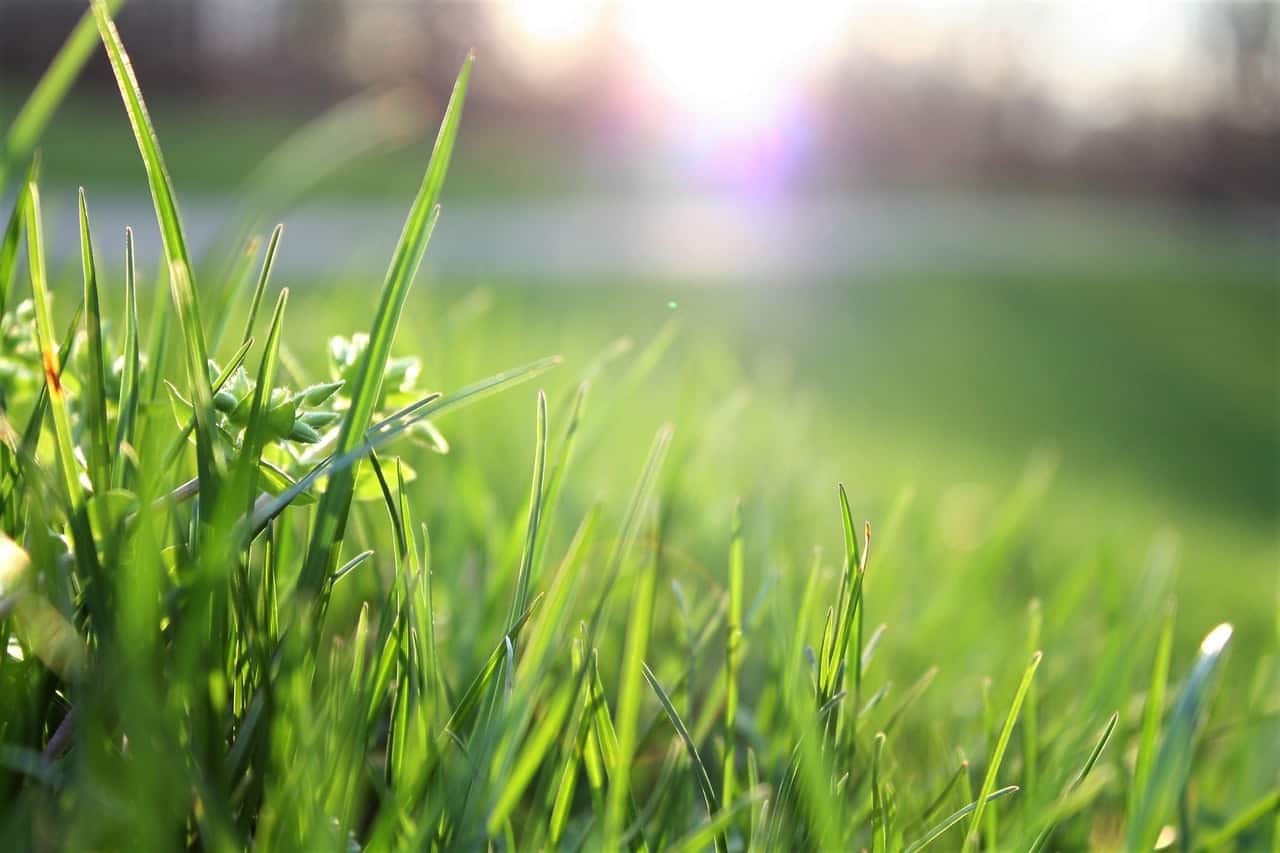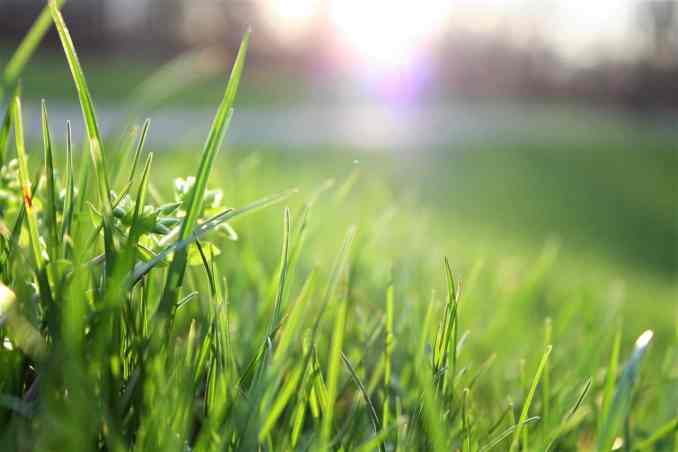 Recommended Equipment
There are plenty of choices of equipment to aerate your lawn and it really does come down to the space you need to work on and your available budget. We've checked out the reviews and made some recommendations of what we think are the best on the market.
Recommended Aerator Shoes
Aerator shoes are great if you don't have the budget or the required space to purchase or store a larger tool.
One of the two options below uses plastic cross shaped spikes which are ideal for lawns on softer soils while the second uses more traditional steel spikes
Just a word of warning, make sure you take them off when you leave a grassy area, the spikes will do paving or tarmac'd areas no favours.
Lawn Spike Aerator Shoes/Sandals
Lawn Spike Aerator Shoes/Sandals.British designed and manufactured for maximum aeration.
ProSpike premium one-piece lawn aerating shoes
Increases water and nutrient penetration for deeper roots and a greener, healthier lawn
Features a unique conical spike profile producing larger, stronger holes that stay open longer
Includes a non-slip platform, heel support and webbing straps for a secure comfortable fitting
Easy clean & rust free. Manufactured in the UK from super tough rust free nylon for strength and durability
Last update on 2022-11-11 / Images from Amazon Product Advertising API / As an Amazon Associate I earn from qualifying purchases
Aunus Lawn Aerator Shoes | Garden Grass Aerator Spiked Sandals
Aunus Lawn Aerator Shoes,Lawn Aerator Sandals with Metallic Buckles, Heavy Duty Lawn Spiker Aerator Fits All Lawn Aerator Scarifier for Yard Patio Lawn
【2022 Upgraded Version】Improve the material of the bottom plate and metal buckle of the product, making it more practical
【Duration and Effective】 Aunus aerator shoes are made of pure PP plastic, which has good ductility and does not break. The nails are equipped with 26 robust metal spikes that are 2.2 inches long.
[Firmly attached to the feet] lawn spike shoes consist of 3 upgraded versions of durable zinc alloy metal buckles and 1 elastic strap. Thanks to this improved design, the strap can be firmly attached to the foot.
【ONE SIZE FITS ALL】 Simply adjust the length of the straps through the mental buckles to achieve a secure fit, regardless of whether your feet are large or small. These shoes fit like a glove
【Easy Installation】Aunus Yard ventilation shoes come with a FREE small spanner to make installation extremely easy. Once the spikes are on, you can attach the straps in the best slots that fit your shoes.
Last update on 2022-11-11 / Images from Amazon Product Advertising API / As an Amazon Associate I earn from qualifying purchases
Recommended Manual Aerators
The following manual aerators both work in the same way. The weighted roller is covered in solid tines that puncture the soils as you simply roll it around. Ideal for covering large areas quickly, these aerators offer a great balance of cost and performance.
Greenkey Garden and Home Ltd 700 Rolling Lawn Aerator
Sale
Greenkey Rolling Lawn Aerator & Grass Spiker, Manual Rotary Garden Tool, Handheld Push Pull device for garden
EASY TO USE - The large 300mm (12") spiked roller quickly and easily aerates your soil. Just push the aerator over your lawn and it will loosen the soil beneath letting oxygen, water and nutrients reach the roots, promoting the growth of your grass
PROFESSIONAL LAWN CARE - Thirty 45mm (2") spikes provide deep and even aeration, giving you a greener, healthier lawn
COLOUR - Supplied in Green
WIDE APPLICATION - Using this Aerator will help your lawn to breathe, loosening soil to ensure the roots get adequate nourishment, water and air, thereby encouraging deep root growth resulting in a greener and more lush lawn
EASY TO ASSEMBLE - Assembly is needed, but is quick and easy and it comes with a full fixings kit - see a comprehensive instructional video on the Greenkey website
Last update on 2022-11-11 / Images from Amazon Product Advertising API / As an Amazon Associate I earn from qualifying purchases
Draper 83983 Rolling Lawn Aerator – Manual Grass Roller
Last update on 2022-11-11 / Images from Amazon Product Advertising API / As an Amazon Associate I earn from qualifying purchases
Kingfisher RC401 Pro Gold Hand Lawn Grass Soil Aerator
Last update on 2022-11-11 / Images from Amazon Product Advertising API / As an Amazon Associate I earn from qualifying purchases
This manual, hollow tine aerator is probably the closest you'll find to a traditional garden fork. Cheap and cheerful, this should do the job if you only have a small garden, or one with lighter, sandy soil.
If you have a larger garden, or one with compacted soil, then you may want to consider something with a bit more power.
Recommended Mechanical Aerators
If you have a larger lawn that requires maintenance then you might find that a mechanical aerator could be the tool for you..
Greenworks Cordless Aerator G40DT35
Greenworks 40V cordless Tool only Dethatcher Scrifier 3 Adjustable working heights and 20L collecter bag
EASY TO START - place your 40V Li-Ion battery in the dethatcher and immediately start working freely and without cables in your garden - battery and charger are not included
NEW GROWTH for your lawn with the help of the 35cm wide dethatcher you can remove moss, dead grass and leaves and ensure a better absorption of nutrients, light and water
EFFICIENT - our Greenworks cordless dethatcher G40DT35 supports you with 3600 rpm and 20 steel springs with a depth of 76mm and central working height adjustment in 3 steps from -10 to +5cm
FEATURES - the quiet garden tool is suitable for small to medium-sized lawns and is equipped with a 20l grass bag and an ergonomically shaped and retractable guide bar
ONE BATTERY FOR ALL - the Greenworks 40V batteries from 2Ah to powerful 4Ah are versatile and compatible with many Greenworks products in the garden and workshop range
Last update on 2022-11-11 / Images from Amazon Product Advertising API / As an Amazon Associate I earn from qualifying purchases
If you don't need the extended range of a cordless or petrol driven aerator, then this combined Scarifier and Aerator from Greenworks could be the tool for you.
This unit also has the added bonus of catching the thatch in its collection bag which means less clean up time with a rake.
Einhell Petrol Scarifier
Sale
Einhell GC-SC 4240P Petrol Scarifier For Lawns -- 4.2 Kw, 4-Stroke Engine, Ball-Bearing Cutting Unit with 18 Steel Blades, 8-Level Scarifying Rake Depth Adjustment -- Lawn Scarifier Petrol
The GC-SC 4240 P petrol scarifier is a very efficient and reliable tool for ambitious hobby gardeners who want to produce a healthy, lush green lawn through effective soil cultivation.
With 18 high-grade steel blades, the ball-bearing cutting unit tackles weeds, moss and surface root systems extremely effectively. The petrol scarifier is recommended for use on lawns of up to 1,200 m².
The powerful four-stroke petrol engine delivers ample torque for continuous progress with consistently good results. For economy in operation there is a speed controller
and for effortless operation even in difficult soil conditions and for less stress on the lawn the scarifier is equipped with large wheels. The large 45 liter catch bag is big enough to allow long, uninterrupted work sessions.
The scarifier has a robust, long-lasting metal housing which can be stowed away in minimum space in next to no time thanks to the fold-down long handle.
Last update on 2022-11-11 / Images from Amazon Product Advertising API / As an Amazon Associate I earn from qualifying purchases
This powerful petrol driven aerator and scarifier from Einhell is great if you have a large garden, field or paddock that needs maintenance.
The petrol motor provides the ultimate combination of cordless roaming and an extended duty cycle, but as with any petrol driven tools you'll have an extra level of maintenance to keep your aerator / scarifier in tip top condition.
Einhell GE-SC 35 36 V Cordless Li-Ion Scarifier and Lawn Aerator
Sale
Last update on 2022-11-11 / Images from Amazon Product Advertising API / As an Amazon Associate I earn from qualifying purchases
This cordless unit from Einhell is ideal if you already own tools using the companies x-change battery system as you won't need to find an extra battery, simply reuse one that you already have.
However if you've not already bought into its cordless battery system then you'll need the following to get up and running.
Last update on 2022-11-11 / Images from Amazon Product Advertising API / As an Amazon Associate I earn from qualifying purchases
How do lawn aerators work?
Regardless of the type of lawn aerator that you pick they all work in a similar way, either by using solid or hollow tines.
Solid tine lawn aeration
Solid tine lawn aerators drive holes into the soil to improve airflow. Because of the simple method of working they tend to be very cost effective to purchase and easy to use and maintain. The downside of solid tine aeration is that repeated use on a single area can cause earth compaction which can hinder healthy lawn growth.
Pros:
Typically cheap to purchase
Easy to use
Easy to maintain
Cons:
Can lead to soil compaction if used too often in the same area
Hollow tine lawn aeration
A hollow tine lawn aerator works in a similar way to the solid tine version however rather than pushing the soil away, the hollow tine extracts the plug of soil as part of the mechanism. Hollow tine aeration is more effective as it doesn't impact the soil density but the aerators tend to be more expensive to purchase and are harder to maintain.
Pros:
More effective than solid tine versions
Doesn't impact soil density
Cons:
Typically more expensive to purchase
Extra maintenance steps required
When should you aerate your lawn?
Lawns should be aerated in the spring before the start of the growing season – this allows the roots to recover fully from the process before their main growing phase takes place.
Aerating before this will likely have little effect as the soil will likely recompact before the grass has a chance to benefit and aerating later will probably cause the lawns growth to stall as you could be damaging growing root stock.
Established lawns with stronger root structures typically require less aeration as they are naturally more robust and able to handle the full force of the British weather.
Freshly laid lawns and those that are less mature will require aeration more frequently to promote healthy growth of the root stock.
Different Soil Types
The frequency of aeration also depends on the type of soil you have. Lighter, sandy soils may only require this type of maintenance every other year as they are naturally porous with good air circulation and are easily drained.
Clay soils are far more dense and don't allow air to circulate and water to drain as freely. For these types of soils we'd recommend aeriating at least once a year.
Tips for getting the most from your lawn aerator
Prepare the lawn before hand, mow the lawn and scarify the day before.
Water the lawn regularly after aeration, but avoid getting it saturated.
If an area is heavily compacted, go over the area several times from different directions to ensure the whole area is adequately covered (this will help avoid a patchy lawn).
Once you have aerated, add a top dressing (a special lawn soil and fertiliser) to enhance lawn growth.
Frequently Asked Questions
Should you pick up the cores after lawn aeration?
Although you can pick up the cores (the compacted pieces of soil) after lawn aeration should you want to, there is really no reason why you need to! Within a few days, you should find that the cores have broken down and gone back to becoming part of your soil again!
Should I mow my lawn before or after lawn aeration?
As a general rule, people will mow their lawn before aeration, but there is no problem with mowing afterwards if you aren't planning on laying grass seed. If you are planning on laying grass seed after aeration then you should definitely mow beforehand to avoid disturbing and damaging the seed.