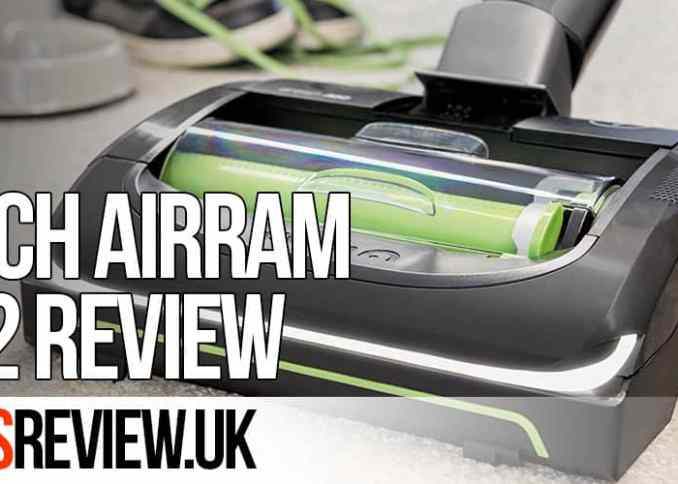 Gtech Air Ram Review
Gtech Air Ram Overview
The Gtech Air Ram has taken the upright cordless vacuum cleaner and moved it up a gear. Go back many years and I remember James Dyson bringing the first Dyson vacuum cleaner to the market, it reinvented what we expected and accepted from the traditional vacuum cleaner. I think Gtech have done that with the Gtech Air Ram their answer to cordless upright vacuum cleaners.
Sale
Gtech AirRAM MK2 Cordless Upright Vacuum, Grey
AirRam's cordless technology means no more fighting with snagged cords or plug sockets
Professional grade 22V Lithium-ion battery
Move effortlessly from carpet to hard-floors and back again, with no settings to change
Edge cleaning technology helps you get into those awkward corners
Lightweight design
Last update on 2022-09-14 / Images from Amazon Product Advertising API / As an Amazon Associate I earn from qualifying purchases
Those are pretty bold claims, so why when I got my hands on the Mk2 version of the Gtech Air Ram did I feel like this? You see there are features on the Air Ram that you didn't realise you needed until you see them. Once you see them you wouldn't feel comfortable using a vacuum cleaner without them. As an example the integrated headlights, Gtech have included them on the Air Ram and the Multi. If someone had said a great feature of a vacuum cleaner would be headlights I would have laughed and thought they needed help. However, help is exactly what they bring!
When you are vacuuming a carpet, no matter how much natural or artificial light you have there are areas of the room that are dull or dark, maybe from a shadow cast from a piece of furniture. With a normal vacuum you could miss dirt and muck that is now glaringly obvious thanks to the headlights on the Gtech Air Ram. This in turn gives a more thorough and cleaner carpet, which surely is the whole idea of vacuuming your carpets.
You see, Gtech have done this several times, not just in their headlights. How many people in your household use the vacuum cleaner? I know in mine everyone tries to use it, I say tries, as my wife is 5 foot 6, i'm 6 foot 4 and our children are less than 4 foot tall. With a traditional vacuum cleaner it means someone is reaching up, someone is stooped over and someone has the perfect vacuum cleaner.
The Gtech Air Ram has a height adjustable handle, it is the perfect height no matter who is using it. The self contained dust receptacle is another great example, it compresses dirt and stores it somewhere that you simple slide the dirt out of. No mess on you or the floor.
The thing is, whilst these features aren't complex, groundbreaking or particularly revolutionary, they are what make the Gtech Air Ram in my opinion the best cordless upright cleaner on the market today.
Positives
We loved the following about the Gtech Air Ram;
2 Year warranty
30 Day money back guarantee
40 Minute run time
Negatives
A few niggles about the Gtech Air Ram
Faster charge time would be nice
The option of attachments would be good
There are cheaper alternatives from different brands
Who are Gtech?
Gtech are a British based company founded in 2001 by Nick Grey. They offer fantastic customer service and a 30 day money back guarantee on all of their products purchased them for the.
When Gtech were based in the founders home in Worcester they managed to develop the worlds first cordless power sweeper. This trend has continued into some of the countries favourite cordless items.
The High Points
The Gtech Air Ram is powerful, provides ample cleaning time thanks to it's 40 minute power output. It is lightweight enough and flexible enough to use in the tightest spots around the home. It comes with the following great features;
High performance cleaning
AirLOC Technology
Easy to Manoeuvre
Improved Dirt Collection and Easier Emptying
Cleans Right to the Edge
Removable Brush Bar
Impressive Run Time
LED Headlight and Display
Retractable Handle
Washable Lifetime Air Filters
Simple to Charge
Weight: 3.5kg.
Battery: 22V Lithium-ion.
Sale
Gtech AirRAM MK2 Cordless Upright Vacuum, Grey
AirRam's cordless technology means no more fighting with snagged cords or plug sockets
Professional grade 22V Lithium-ion battery
Move effortlessly from carpet to hard-floors and back again, with no settings to change
Edge cleaning technology helps you get into those awkward corners
Lightweight design
Last update on 2022-09-14 / Images from Amazon Product Advertising API / As an Amazon Associate I earn from qualifying purchases
Performance

Features

Ergonomics

Value